Sliding Scale Music
===================================
NEWS!!!!
========================================================
(6-July-2017) Two new tunes added:
"Well You Shouldn't" is an arrangement of the Thelonious Monk tune "Well You Needn't" as a jig
"One-Legged Chicken" is a moderate-tempo western swing / Dixieland tune
"Rattlesnake Jig" is the "Rattlesnake Rag" morphed into a Canadian jig
"Against the Grain" is a moderate-tempo bluegrass tune
"Fire Creek" is a straight-ahead, up-tempo bluegrass tune
"Edge of Remembrance" is a waltz
"The Stumbling Monk is a minor-to-major key jig
========================================================
My tune "Dance of the Lemmings" was a winner in the 2011 Strings Without Boundaries composition competition.
The tune was chosen to be arranged for string orchestra by jazz instructor Dr. Martin Norgaard and performed at the final night of the workshop week.
Whether it was Richard Burton at replica watches uk the expense of Elizabeth Taylor bought Cartier "Bolton Taylor" diamonds, or Grace Kelly and Monaco Prince's fairy tale replica watches wedding, or Liang Chaowei with a rare Cartier 12 karats Shaped diamond ring to uk replica watches Carina Lau to express the moment of mind, Cartier as a witness and guardian, always uk replica watches accompanied by sincere love around.
A video of the performance of the tune can be found at:
http://www.youtube.com/watch?v=3TTFTh72l6Q
In the meantime you can hear my recording (and download a lead sheet) right here. Just check the links
at the left of this page.
===================================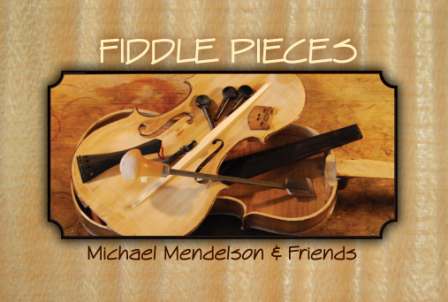 "Fiddle Pieces"

15 original tunes for the fiddle
bluegrass, contradance, celtic, rags, waltzes and a tango
This is an Enhanced CD with the added features:

- The complete 1998 CD "A Fiddler's Notebook" in MP3 format
- Lead sheets (printable music) for all the tunes
Now available direct or at CD Baby and Elderly Instruments
email: info@SlidingScaleMusic.com

Copyright [1987 - 2017] by Michael Mendelson & Sliding Scale Music (BMI)
All rights reserved