Here are some of the bands I play with. A calendar of live performances can be found on the "Home" page.
Chopped Liver -
Contradance music with an attitude!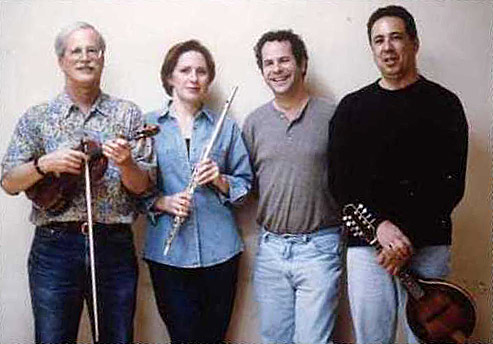 Chopped Liver is a Santa Barbara, California-based contradance and English country dance band whose repertoire includes a wide range of traditional and original tunes, performed in a lively and unique manner.
Band members are:
Michael Mendelson (fiddle)
Suzanne Duffy (flute)
Jeff Spero (piano)
Bill Flores (banjo, mandolin, dobro, tenor sax).
Festivals and dances we have played include:
Sam Hinton Folk Festival, San Diego, CA
Topanga Banjo & Fiddle Festival, Agoura Hills, CA
Summer Solstice Festival, Calabasas, CA
(California Traditional Music Society)
Fall Into Spring, Grass Valley, CA
Sprung Floor Festival, Santa Barbara, CA
(Santa Barbara Country Dance Society)
Harvest Moon Festival, Santa Barbara, CA
(Santa Barbara Country Dance Society)
New Year's Eve Contradance (multiple years), Pasadena, CA
Gap Tooth Mountain Ramblers -

Old-timey music at its best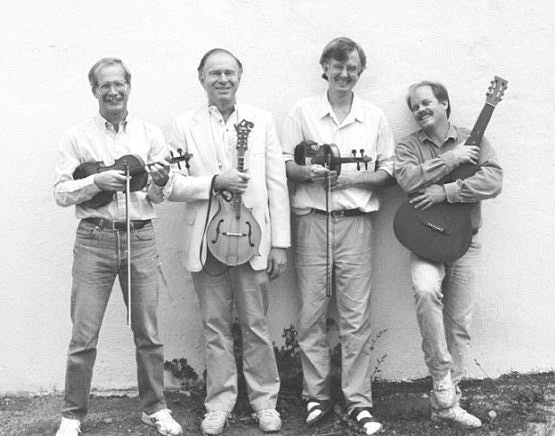 "Every member of the GTMR is an accomplished old time musician in their own right. Put them together and you've got an event that will set country music back by 80 years." - Peter Feldman
Band members are:
Michael Mendelson (fiddle, guitar, vocals)
Peter Feldman (mandolin, guitar, vocals)
Jim Wimmer (fiddle, vocals)
Tom Wolverton (banjo, dobro, guitar, vocals)
Festivals and concerts we have played include:
World Music Series, University of California Santa Barbara
Live Oak Music Festival, Santa Barbara County, CA
Topanga Banjo & Fiddle Festival, Aguora Hills, CA
Victoria Street Theater (w/ Ralph Stanley), Santa Barbara, CA
Veteran's Memorial Hall (w/ Mike Seeger), Santa Barbara, CA
Granada Theater (w/ Gilles Apap), Santa Barbara, CA
Bluebird Cafe, Santa Barbara, CA
Grange Hall, Los Olivos, CA
Old Time 4th of July, Goleta, CA
Santa Barbara Old Time Fiddler's Convention
Granite Tapestry -
Contemporary folk-rock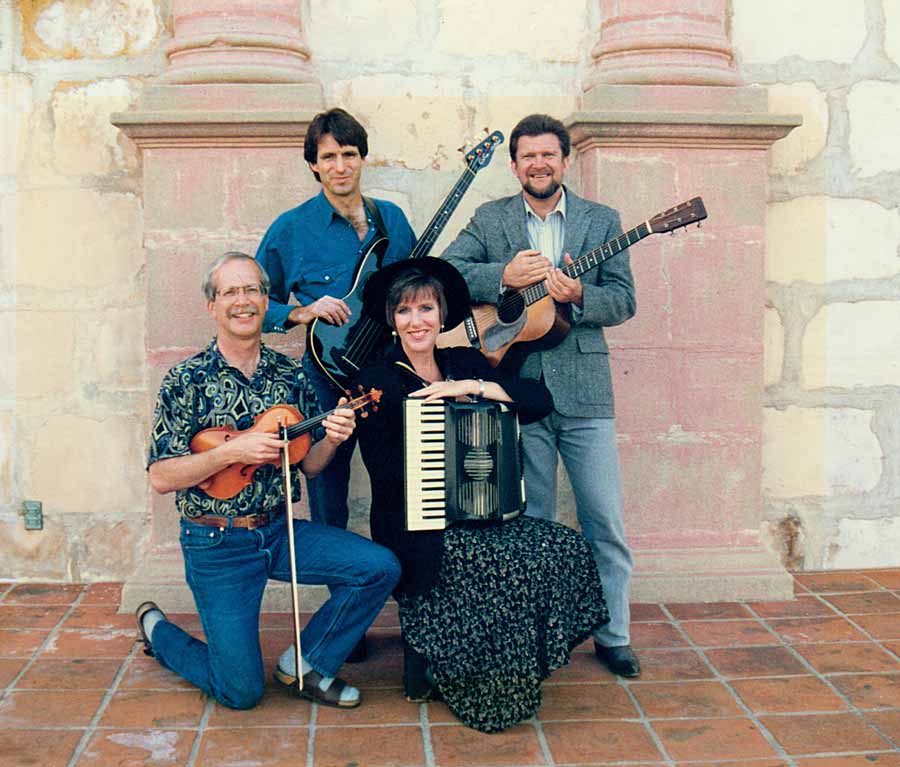 Band members are:
Nathan O'Hara (guitar, lead vocals)
Kristina Erikson (accordion, vocals)
Michael Mendelson (fiddle, guitar, vocals)
Joe Gram (bass)
Venues We Have Played:
Live Oak Festival, Santa Barbara County, CA
Old Spanish Days Fiesta, Santa Barbara, CA
Shobefest, Santa Barbara, CA
Old-Time 4th of July, Goleta, CA
Earth Day, Santa Barbara, CA
Bluebird Cafe, Santa Barbara, CA
Harbor Festival, Santa Barbara, CA
Victoria Street Theater, Santa Barbara, CA
Frog & Peach Pub, San Luis Obispo, CA
The Fiddle Tunas -
Santa Barbara / San Luis Obispo contradance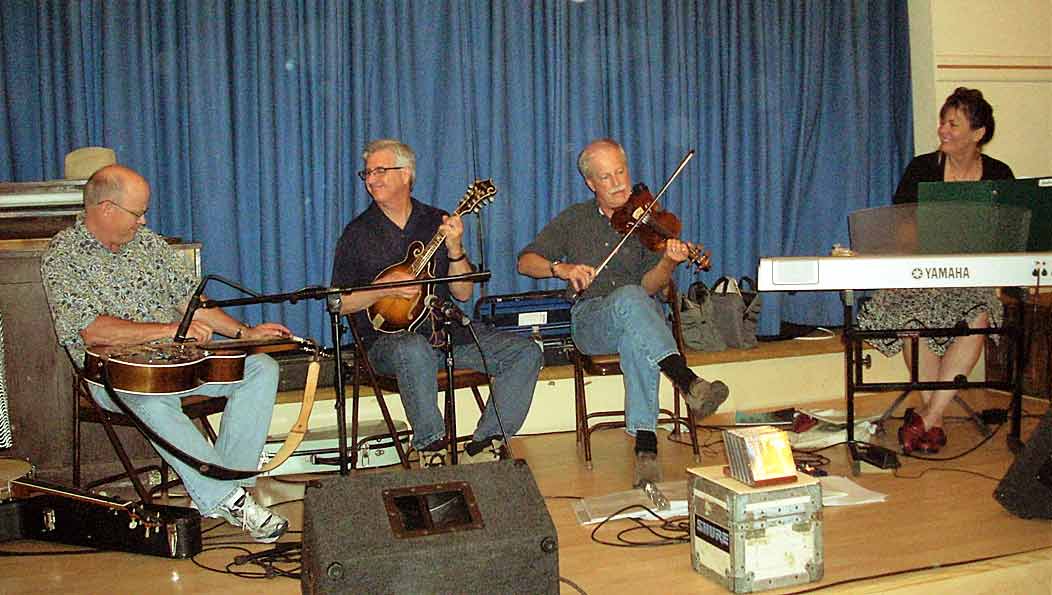 Band members are:
Michael Mendelson (fiddle)
Mike Mullins (mandolin, guitar)
Tom Wolverton (banjo, dobro, guitar)
Amber Roullard-Mueller (piano)
Festivals and dances we have played include:
Santa Barbara Contradance, Santa Barbara, CA
(Santa Barbara Country Dance Society)
San Luis Obispo Contradance, CA
(Central Coast Country Dance Society)